make love in your life stronger
Love Life Tarot Spread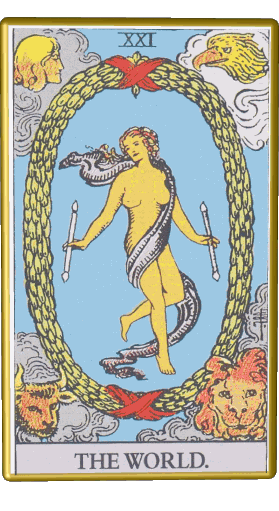 Love Life Tarot Spread, Get to know each other all over again with this spread
keeping love strong
The 12 Card Tarot Spreads For Love Life For A Stronger Relationship
Love Life Tarot Spread is a great spread for opening up communications with your partner, starting to really get to know each other and understanding each other.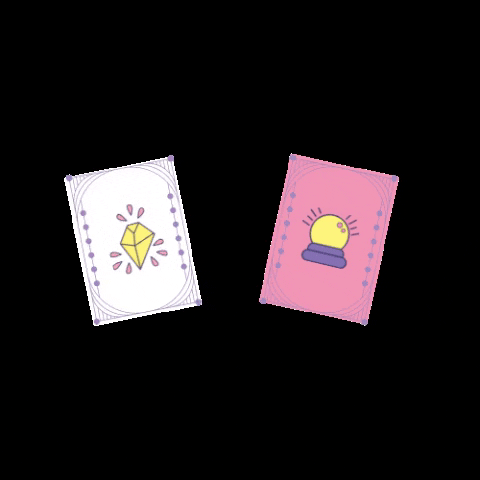 This builds a better love life for both of you and a stronger relationship.
When this is utilized on a regular basis, a couple can re-discover their relationship in an entirely new way.
What The 12 Card Tarot Spread For Love Questions Means
For this particular spread, each couple takes turn shuffling the cards.
Next, you spread the cards out in a semi-circle in front of you.
While concentrating on the suggested questions listed below, each partner will take a turn, pulling one card for each question.
There are 12 cards because each partner pulls a card, the same question is asked as each partner pulls a card, then move to the next question
Use the Love Life Tarot Spread are great to use to open communication, ask questions and bond better with your partner, new or long time friend. Get to know each other all over again with this spread.
| # | Name | Meaning |
| --- | --- | --- |
| 1 & 2 | Understanding | What can I learn from you? |
| 3 & 4 | Expectations | What do I expect from you? |
| 5 & 6 | There for each other | How can I be more supportive? |
| 7 & 8 | Improvements | What can I do to be a better partner? |
| 9 & 10 | Reliability | What does my partner need from me?td> |
| 11 & 12 | Growth | What is the direction our relationship needs to take? |
Other Tarot Spreads You Might Like To Try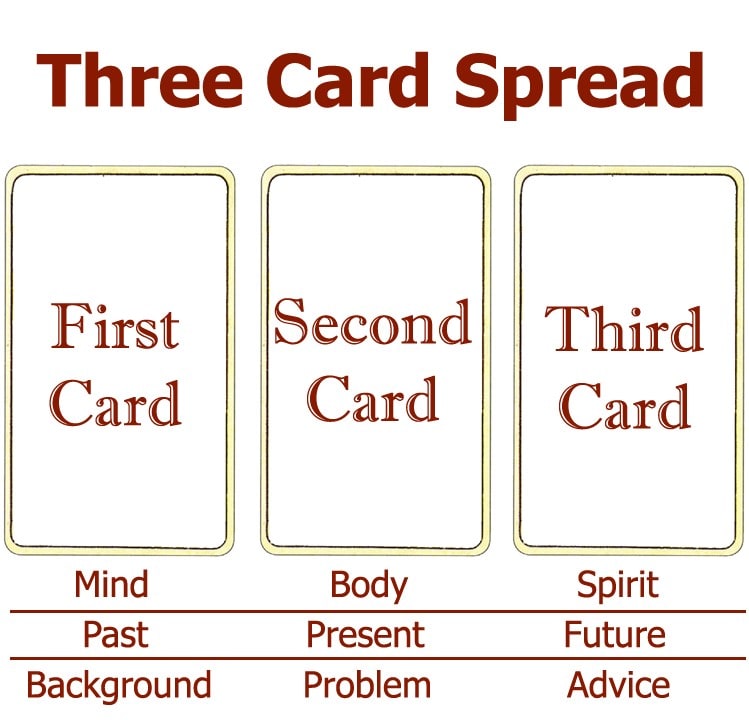 Looking for spiritual guidance on matters of love? Try this unique three card tarot spread aptly named 'Love Life'.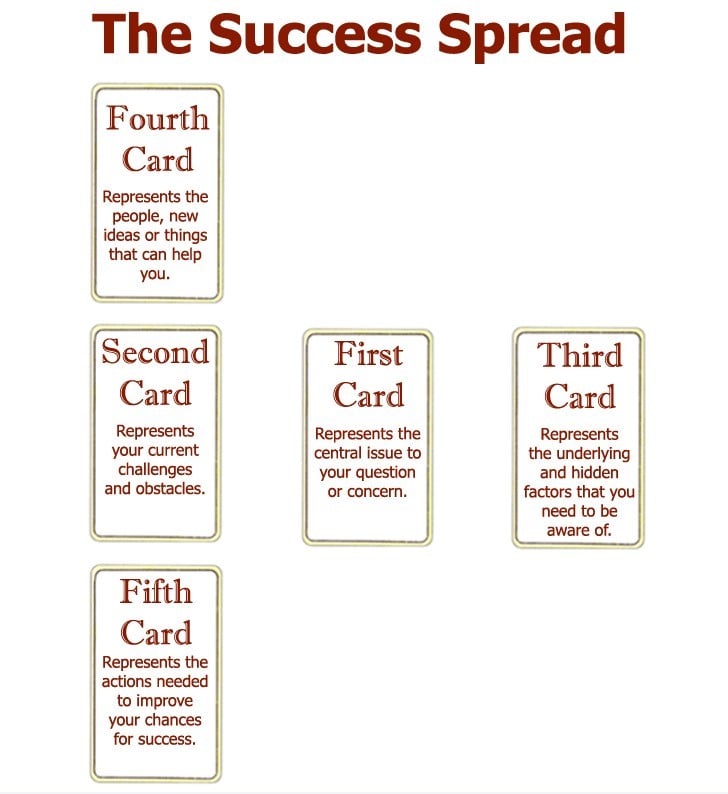 Looking for spiritual guidance on matters of love and success? The 5 Card Tarot Spread for Love and Success can suggest new solutions that you may not have been aware of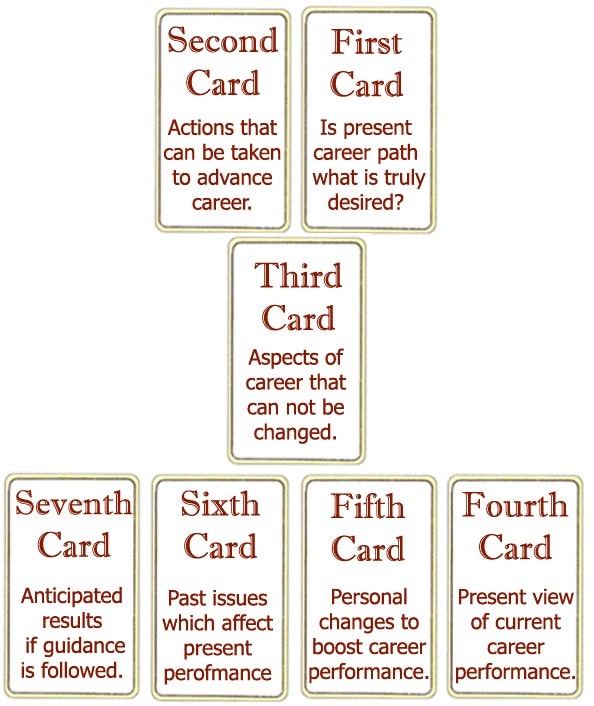 The Career Path Tarot Spread, is an excellent tarot spread for answering questions regarding your professional life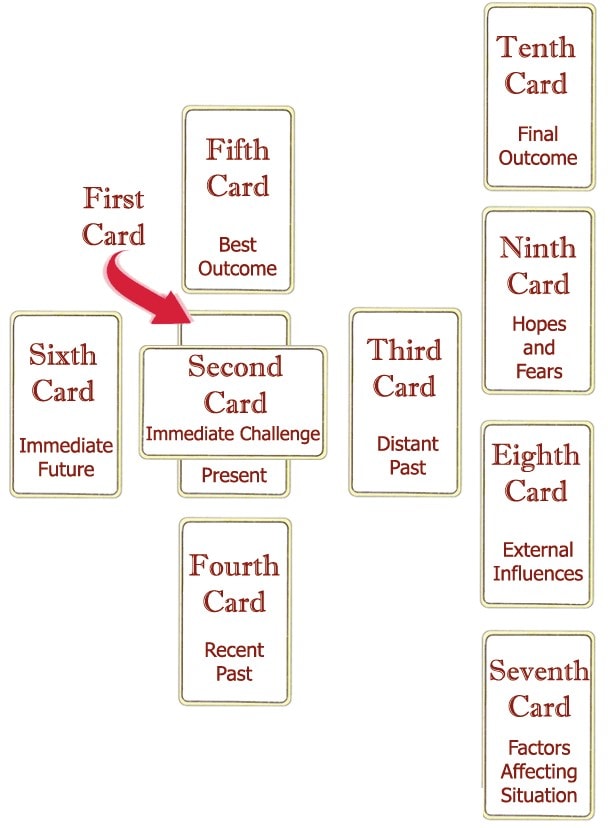 The 10 Card Celtic Cross Spread is particularly useful for general questions and outcomes.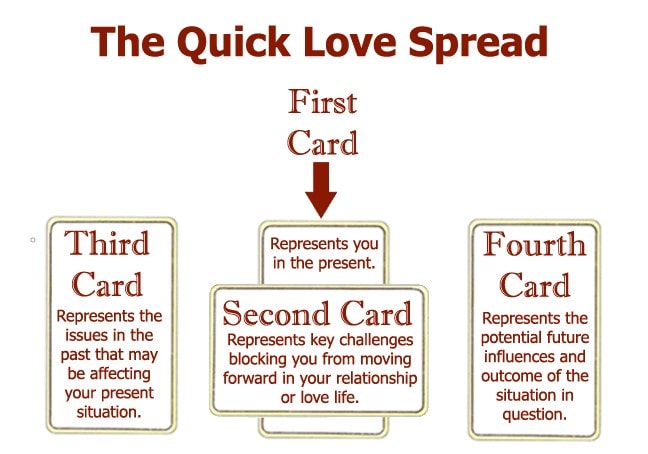 Read the Daily Love Reading Cards in the mornings and use the cards as a daily guide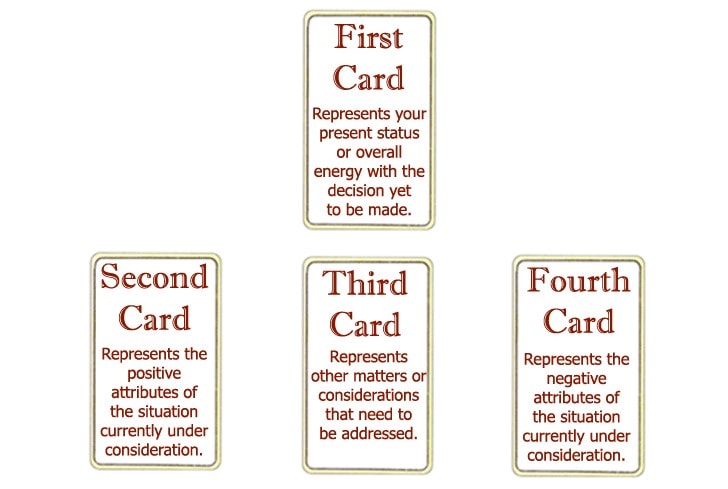 The Decision Tarot Spread, offers valuable insights of the decision making process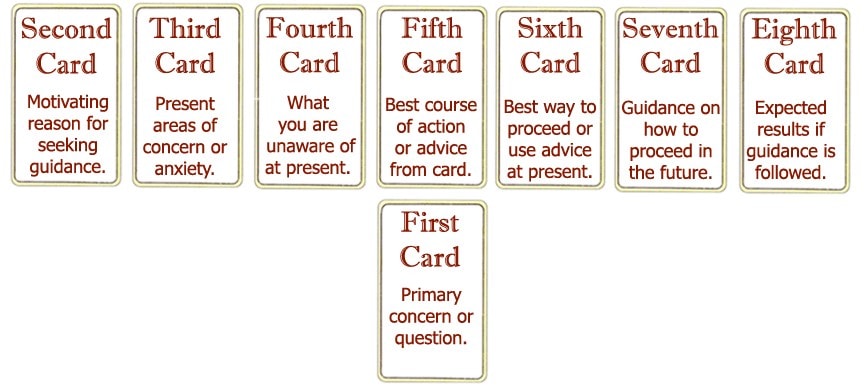 The Divinity Tarot Spread, calls on your angel guides to help you in spiritual matters in love and life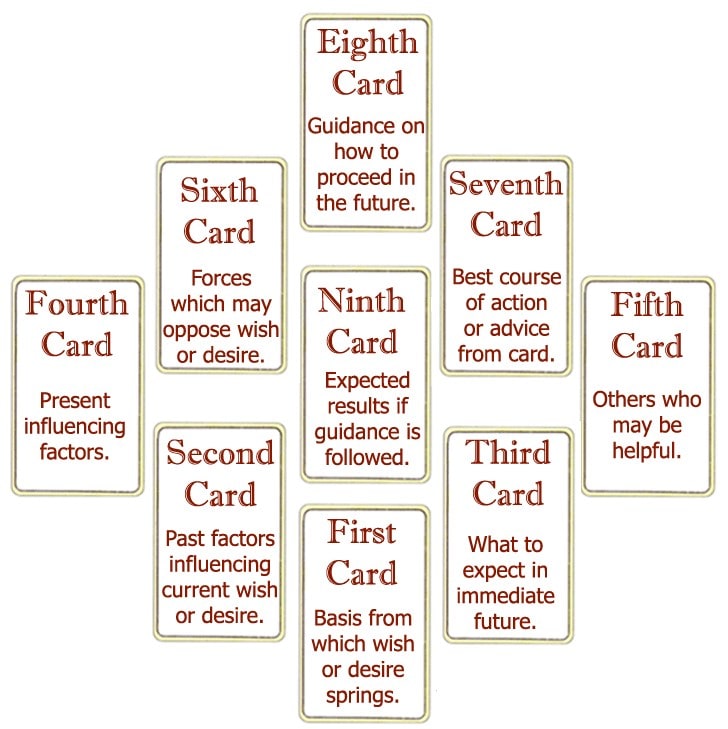 The Law Of Attraction Tarot Spread, helps you attract what you want in life including love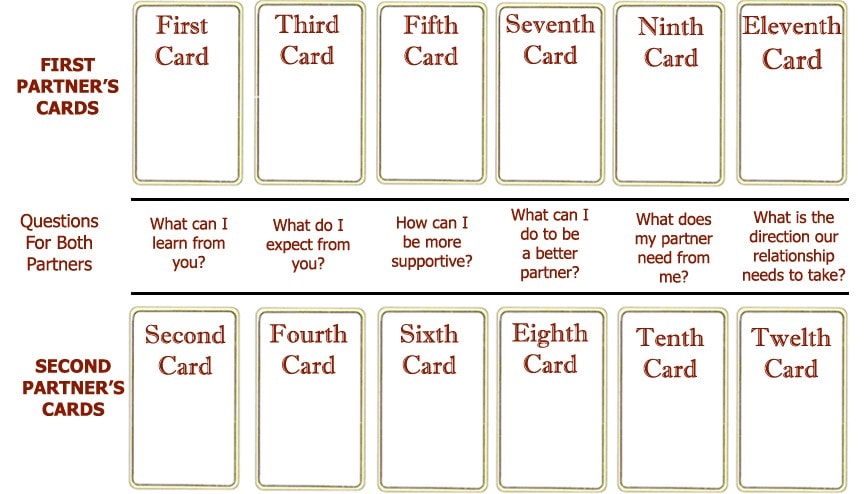 Love Life Tarot Spread, Get to know each other all over again with this spread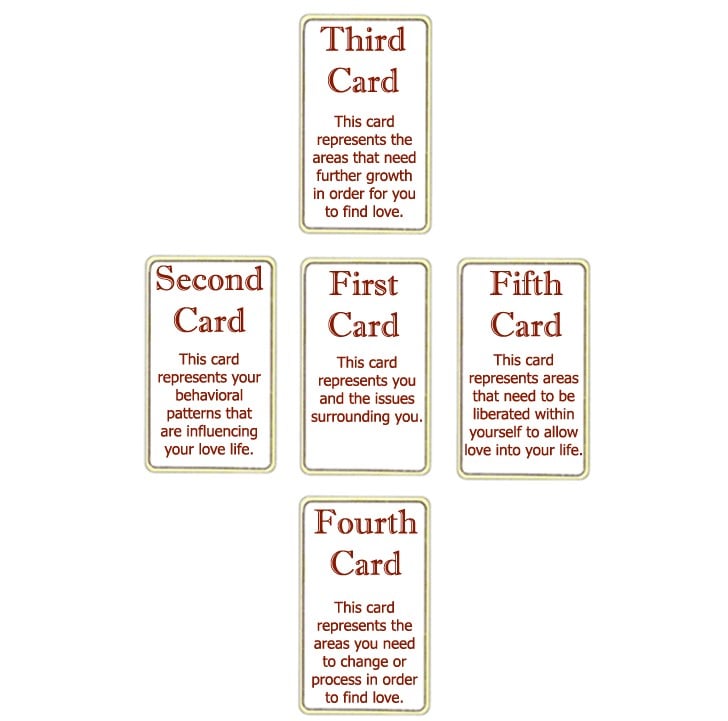 Use the Love Tarot Spread for Singles any time you feel you need to bring love into your life and enjoy the love in yourself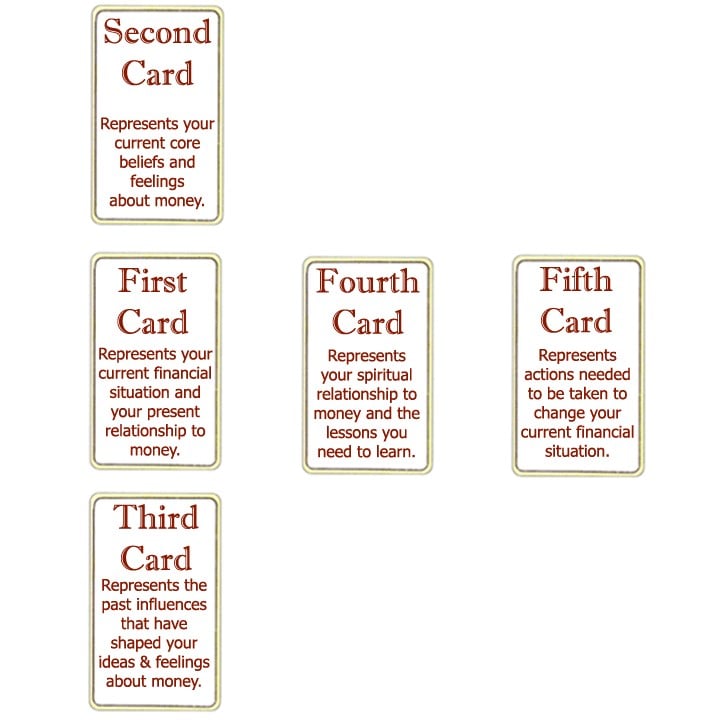 The Financial Tarot Spread, is a great resource for gaining valuable information about your financial status and concerns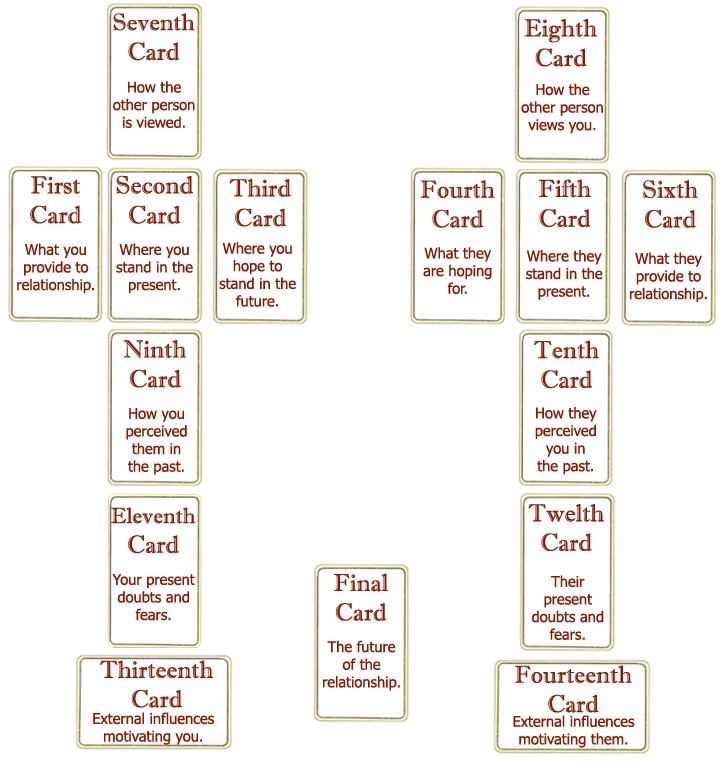 Love Tarot Spread for Relationships. Use the Relationship Tarot Spread when you want to ask questions for love, friendship, relationships and related questions to help guide you to better decisions.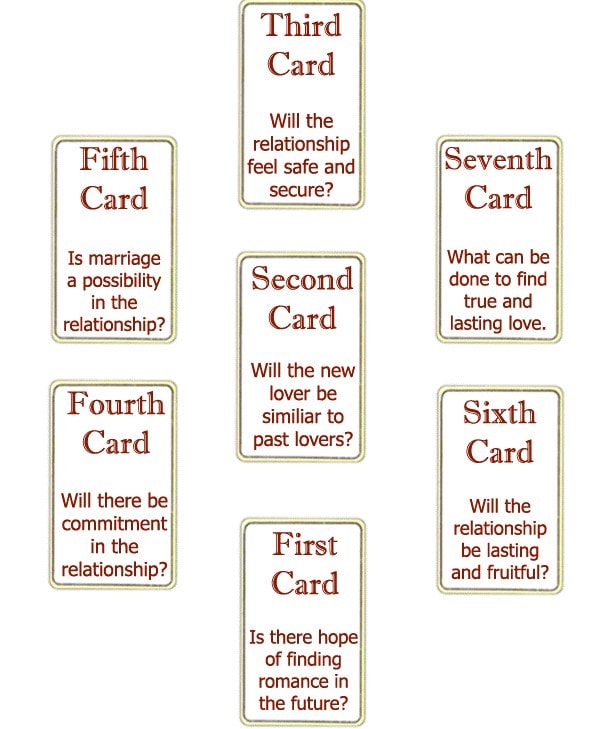 Love Tarot Spread for Romance. Use the Romantic Tarot Spread each time you want to ask the cards to help you answer questions about love and relationships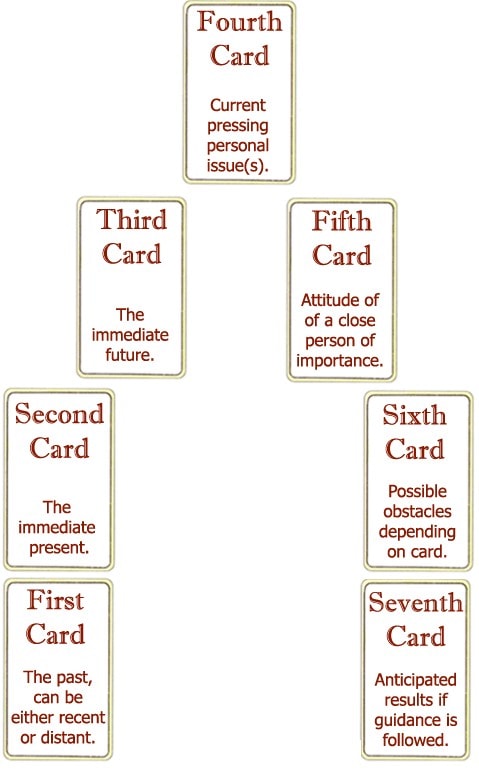 Love Tarot Horseshoe Spread. Use the Horseshoe Spread when you want to ask questions to deep dive further into love, finance, spirituality, career or more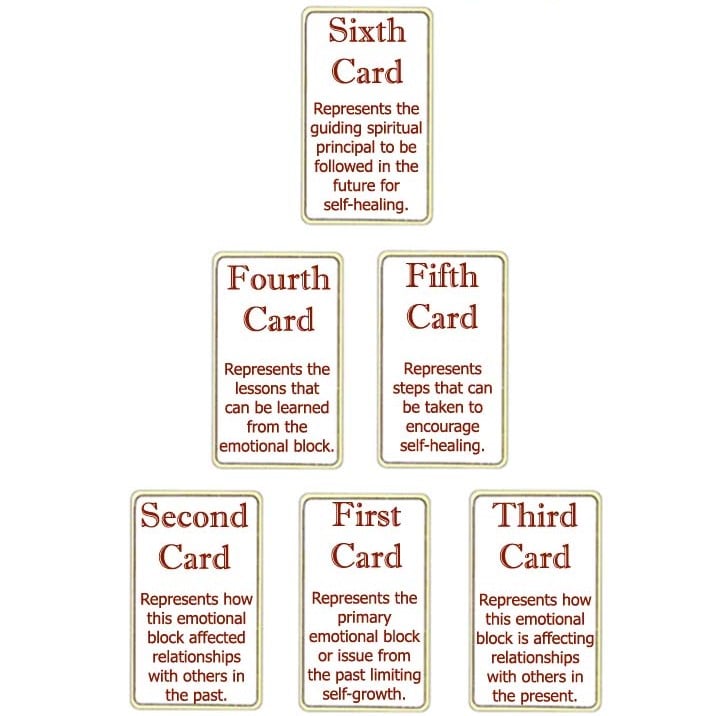 The 6 Card Tarot Spread for Healing can be used any time you have a block and it is preventing you from obtaining all you are seeking, including love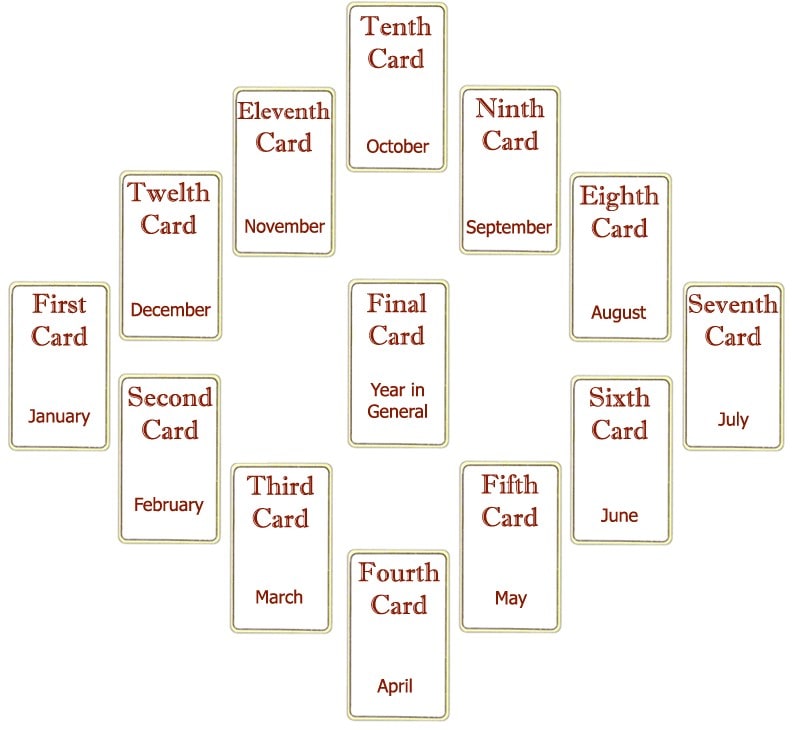 Future Love Tarot Spread is great to see what the next 12 months installed for you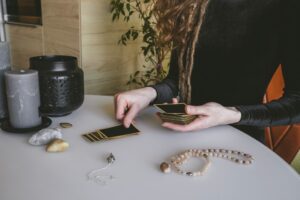 There are several tarot card spreads for love, discover which one would best serve you at the right reading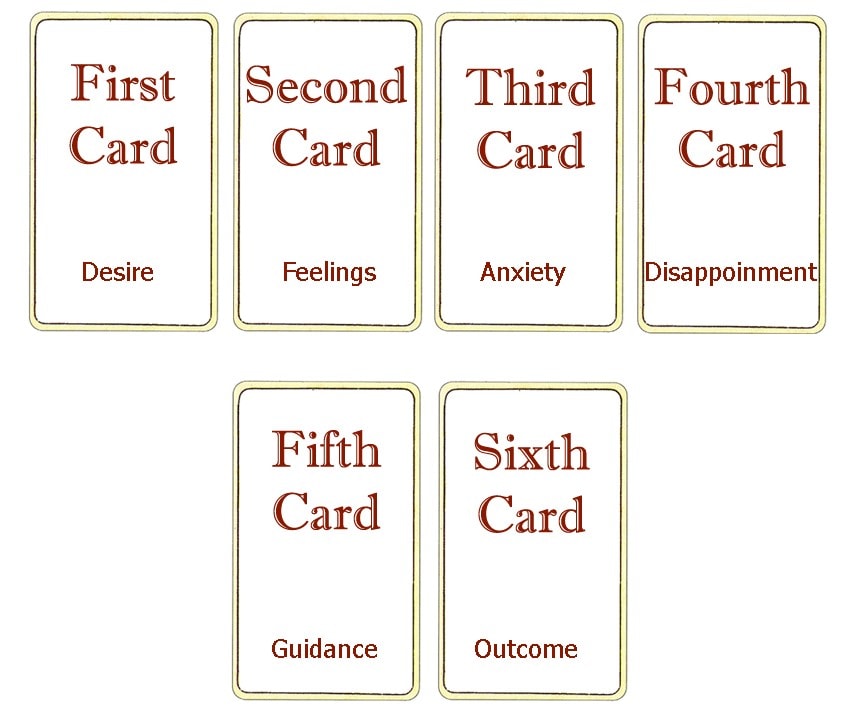 Tarot Spread For Self Reflection, guides you to a more understanding and better you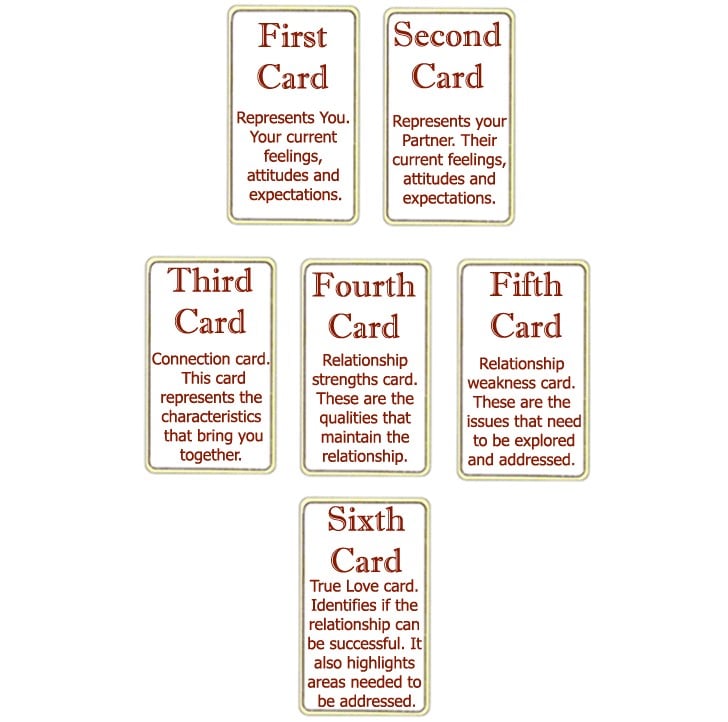 The True Love Tarot Spread, reviews strengths and weaknesses of an existing romantic relationship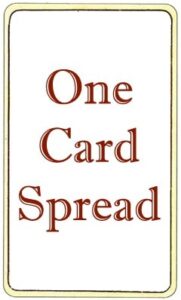 Yes Or No Tarot Spread its ability to give guidance on how to approach a particular situation
Get A FREE Love Tarot Reading, and The To Reveal More Get A Full Love Reading. The accuracy and guidance will amaze you.

Online Love Tarot Readings
Love Tarot Blog
Most Popular Articles
Your questions in the Affairs of the heart are answered in our many blog posts. Compiled from questions our many clients have asked. Read and enjoy.
The Love Tarot articles include quizzes, stories and answers, a must to visit!
For tarot card lovers, each article offers great insights to all areas of the affairs of the heart.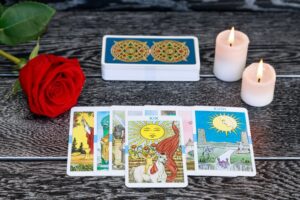 Learn How Love Tarot Cards Can Help You With Your Love Life Confused how a tarot card can tell your future for your love life? This guide will help you…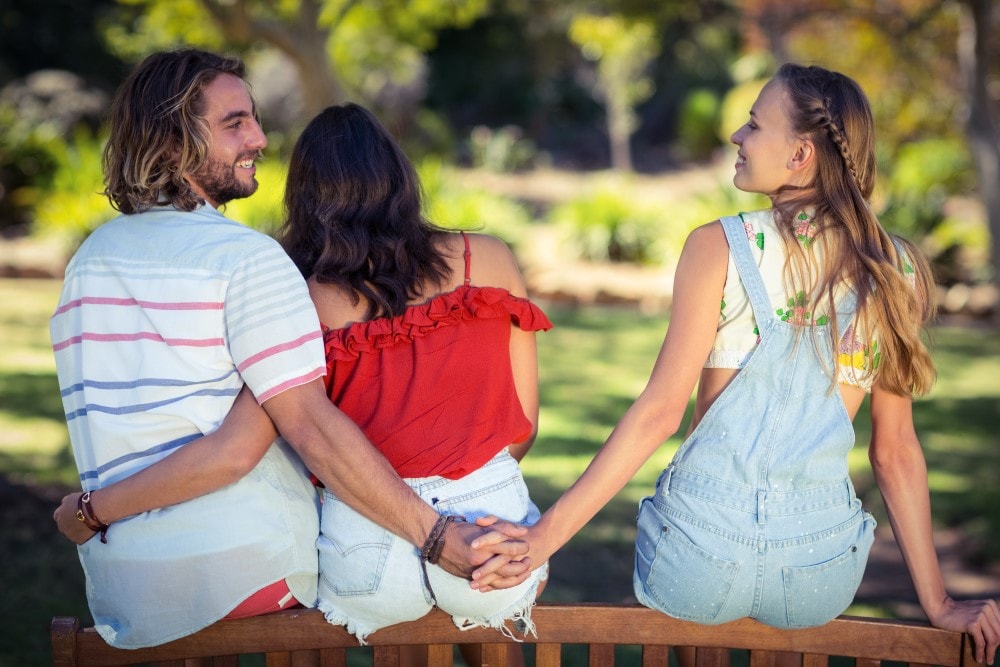 Proven Ways To Tell If Your Relationship Is Real Or A Fake You love him and you want to know if he loves you too. There are 7 SIGNS YOUR…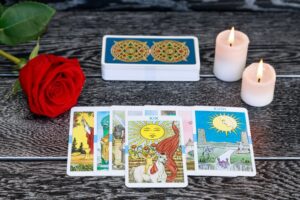 Learn How Love Tarot Cards Can Help You With Your Love Life Confused how a tarot card can tell your future for your love life? This guide will help you…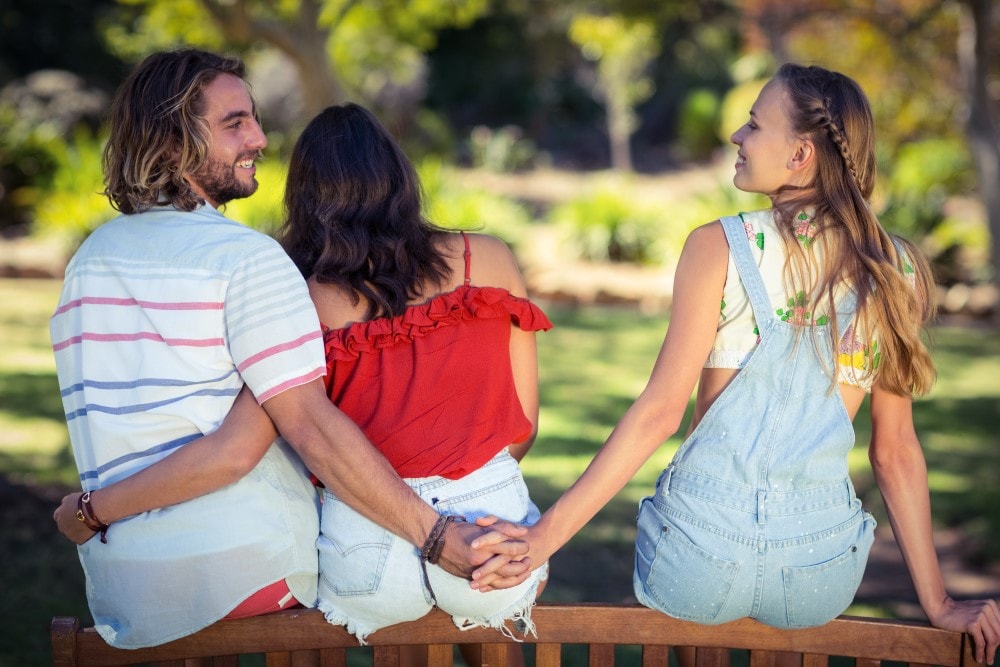 Proven Ways To Tell If Your Relationship Is Real Or A Fake You love him and you want to know if he loves you too. There are 7 SIGNS YOUR…