The 5 Card Love Tarot Spread Reading That Helps You Find Love!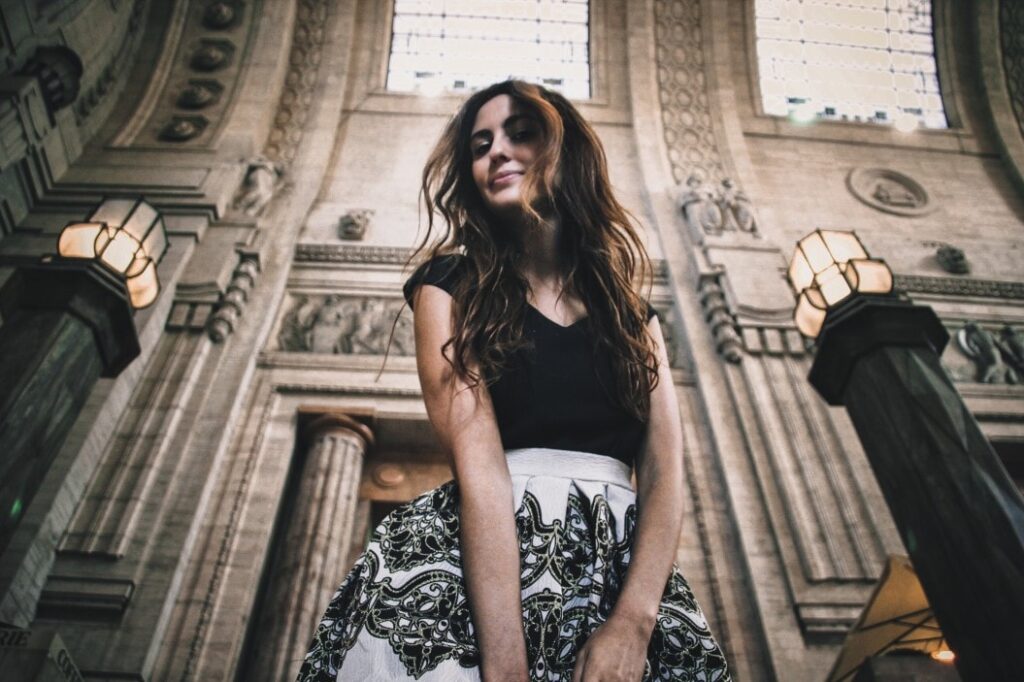 When it comes to a Love Tarot Spread for singles, one general belief is that true love is something that is outside of your help, that it is predestined or an act of fate. In truth, we play a significant role in our own love lives. Finding true love begins within ourselves. The first step towards finding a fulfilling relationship begins with finding love within our selves. The statement, love yourself before you love others, fits well here.
---
Please share this with your friends and family and anyone you know who would enjoy a free love tarot reading. They will love you for it, plus it helps us keep the lights on here at TheLoveTarot.com
---
The greatest relationships are those in which both partners have discovered who they are as individuals. When you develop a strong sense of self, your partnerships are more likely to thrive. With self-awareness and self-knowledge, you is more capable of expressing their feelings and setting appropriate boundaries. This allows both partners to develop the ability to recognize the areas in which their relationships need to grow. They can also acknowledge their own needs and better understand the needs of their partner. More importantly, for someone that is single, they can come to recognize the traits in a potential partner that are healthy or unhealthy.
The Love Tarot Spread for Singles identifies the key areas in your life that needs to be developed in order to bring a loving relationship into your life.
What The Cards Mean In A Love Tarot Spread For Singles
First Card: This represents you and the key issues that are pertaining to your current love life. It often pertains to the emotional aspects that are influencing your love life.
Second Card: This card represents your behavioral patterns that are influencing your love life.
Third Card: This card represents the areas that you need to grow in order to find love.
Fourth Card: This card represents the areas you need to change or process in order to find love.
Fifth Card: This card represents the areas within yourself that you need to liberate, express or open yourself to in order to bring love into your life.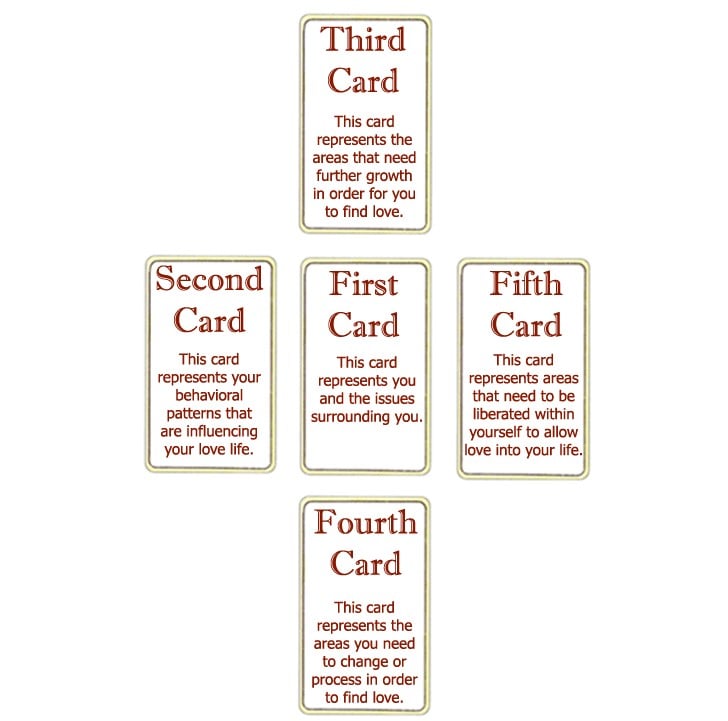 Use the love tarot spread for singles any time you feel you need to bring love into your life and enjoy the love in yourself.
Learn more about all the Tarot Spreads >

The legacy content and tarot card image on this page is from the abandoned site Tarot Reading Psychic, for educational purposes.